Kira has been busy with multiple projects over the past 9 months. She played a well-received reunion with her old band – Kira and the Kindred Spirits – in the spring.
https://gaffa.dk/anmeldelse/136358/glaedeligt-gensyn-med-dem-vi-mangler
During the summer, she played an additional couple of concerts with the band behind "The Echo of You" and took on the interpretation of Elvis Costello's "The Juliet Letters" with the Nordic string quartet during the opera festival, hosted by Betty Nansen. The performance received an overwhelmingly positive response.
https://www.magasinetkbh.dk/indhold/juliet-letters
But most of Kira's time has been spent writing and recording a new album, in close collaboration with the producer and musician Silas Tinglef.
More in-depth info on this coming very soon!
You can enjoy the teaser for the album right here:
Please check the live page for more info on Kira's upcoming duo tour with the keyboard wizard Simon Toldam!
Stay tuned for more news coming very soon!
Here's the trailer for "The Echo of You" (by Tiny Tear / Tine Reingaard)… Enjoy!
CLICK HERE TO GET "THE ECHO OF YOU" NOW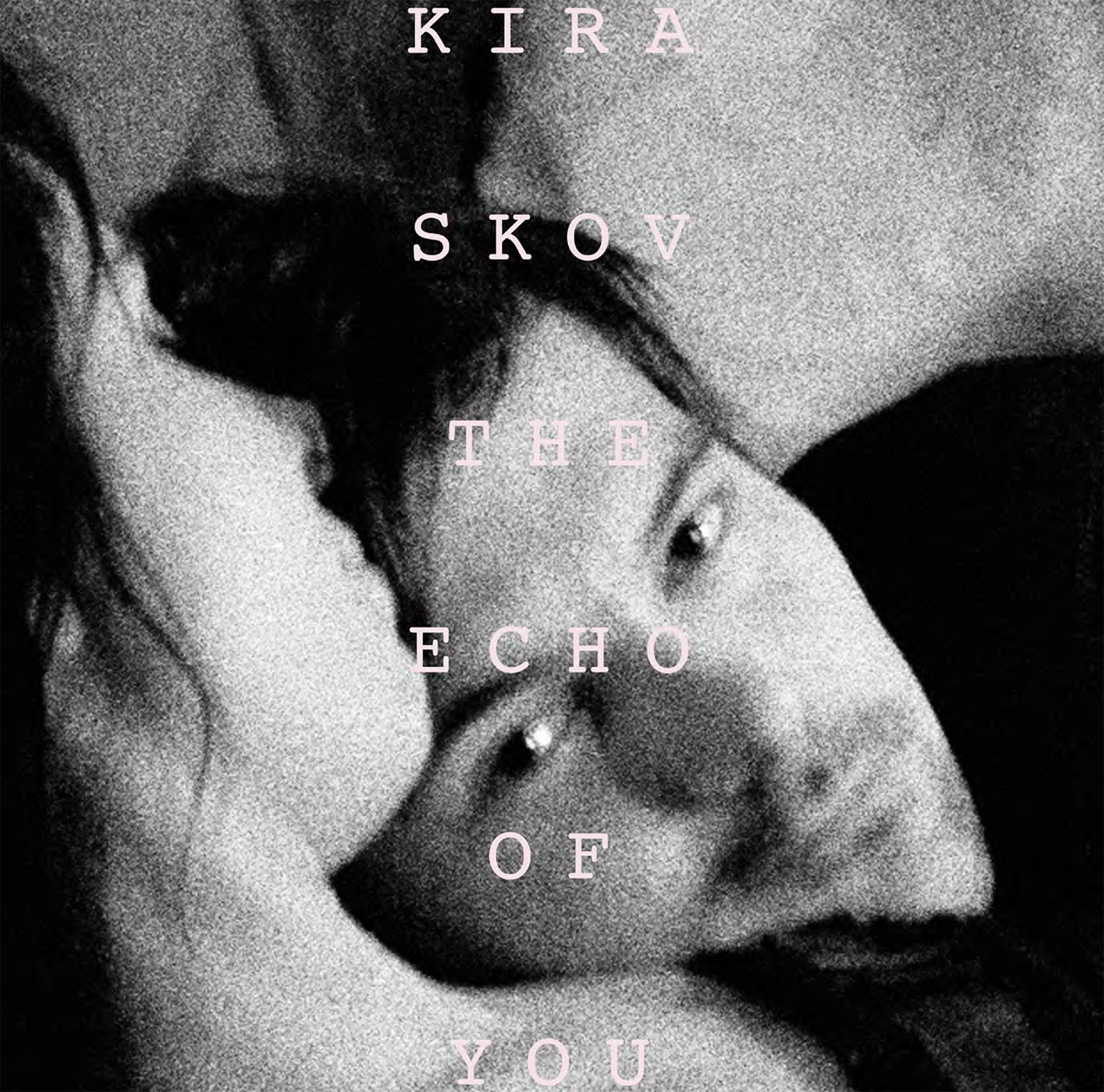 "THE ECHO OF YOU" has received an overwhelming reception across the board from the Danish press. Here is a selection of quotes:
She designs an experience in the dark and creates her own capsule of personal tragedy and love. For herself, but also for all those who come after.
#Politiken 5/6
Therefore, Kira Skov becomes more and more like Denmark's answer to indisputably great artists such as Nick Cave and P.J. Harvey – an accomplished, trustworthy and uncompromising singer-songwriter with a natural authenticity and authority.
#Gaffa, 5/6
It would be wrong to call the album an exquisite pleasure. In addition, the circumstances are too sad. But Kira and her musicians, if nothing else, managed to create both solid and artistically powerful work of his life tragedy. And as such, got something meaningful out of the completely meaningless.
#BerlingskeTidende, 5/6
She deserves a wider audience, her voice is still among the best in Danish rock.
#JyllandsPosten, 5/6
Can you sing the sorrow out or away? That question remains unanswered, but there is no doubt that Kira Skov has created an album that is very personal at the same time, and simultaneously addresses all those who have lost one they loved.
#NordjyskeStiftstidende, 5/6
"The dead live in our memories. We cannot go with them, but we take them with us. Everywhere. And the lyrics formulate a spiritual embrace of remembrance and longing that forever maintains Nicolai Munch-Hansen in the underground, in Skov's embrace. Just as he was embedded in the resin of mourning music, now solidified in recorded form and sent to us others. A piece of amber."
Ralf Christensen, Information
"It's simply become a masterpiece within that slightly alternative rock. And it's one you need to purchase. Because this is a disc that should be mandatory in a record collection with respect for itself."
Jan Granlie, Salt Peanuts
In February 2017, Kira Skov suffered the ultimate loss when Nicolai Munch-Hansen – her husband and father to their son, Morgan, and her best friend and closest musical companion for the last 13 years – tragically and unexpectedly lost his life. He was artist who knew no fear, and as an integral part of a thriving musical community, Nicolai was revered by contemporaries, listeners, and admirers alike, as one of the Danish musical environment's influential leaders. A spirit brave enough to recognize his own talents, whilst ambitious and humble enough to seek out those others who could strengthen him even more. These qualities can be neither taught nor learned, and yet he gravitated toward and surrounded himself with people who shared similar musical values and understandings all over the world.
As a creative outlet and method of working through her grief, Kira soon began write songs for her husband shortly after his passing. Songs about life, sudden death, and the shock that follows in such aftermath. This became a way of giving her sorrow a form and also created an aura of continuity, carried by Kira and Nicolai's tender and strong common musical language.
The carefully selected circle of musicians on the album, all of whom seem to share the same musical DNA as Nicolai Munch-Hansen, have managed to create a sense of continuation as supposed to an end. Bassist Anders "AC" Christensen, who, with his departed spiritual brother's insight, has been able to enter such an extremely tender situation and be the musical voice that speaks on Nicolai's behalf, whilst being true to himself, as the music deserves.
Kira Skov has written a number of personal songs covering a wide gambit, and has also found comfort and inspiration in the Tibetan Book of the Dead, as well as poets and writers including Rainer Maria Rilke, Walt Whitman, Marilynne Robinson and Naja Marie Aidt.
The songs are based on Kira's personal loss, but at the same time they capture a universal theme that touches all of us. With "The Echo Of You, she distinguishes herself again as being one of our foremost singers and songwriters who seem to top herself with each release, in a musical and creative creature that seems without limits.
The musical universe unfolds in an intimate space, with sparse instrumentation: Electric and acoustic guitars, violin, cello, double bass, and percussion. They are songs centered around storytelling, with references to a songwritiong tradition that refers to, among others, Leonard Cohen, Joni Mitchell, and Townes Van Zandt.
Kira Skov recorded the new music in Portishead's studio in Bristol, along with her longstanding collaborator, producer and drummer, John Parish (known for his work with such luminaries as PJ Harvey, Sparklehorse, Tracy Chapman, etc). The recordings took place in December 2017.
The American alt-country star Bonnie Prince Billy lends his voice to a couple of songs and, as an extra curiosity, Kira has written a duet that is a form of conversation with Nicolai. Listen especially to the deep unison between the Danish world singer and Bonnie Prince Billy on Lilac Sky, where the acoustic bass is very close in the mix, and echoes of Marie Jagd's violin act as a poetic torch in a production that sits by producer John Parish, of Kira, and not at least about both the eternity in the promise and the promise of eternity between two married people, connected hand in hand. In addition, Bonnie Prince Billy appears as a shadow at the title track of the album,  The Echo of You. Nicolai Munch-Hansen was a big fan of Bonnie Prince Billy, so it's both fitting and beautiful that he, in his own way gives Nicolai a voice in the music.
Thus, a memorial is added to the artist Nicolai Munch-Hansen, which is at the same time a continuation Kira Skov's artistic journey, and where every syllable sung in each song gestures both towards and from the heart.